Welcome to the Gwfed Wikia
is a website about the GWF, Follow us Template:Twitter.
Brands
RAW
NXT
Accomplishments
| Accomplishment | Latest winner | Date Won |
| --- | --- | --- |
| Royal Rumble | Oliver Bisping | 21st May |
| Raw Money in the Bank contract for the GWF world heavyweight Championship | Connor Rhodes | |
Male Wrestler of the Month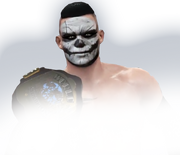 Danny Sixx (March 25, 1977) is an American professional wrestler. He is signed to RAW, He is your current world heavyweight champion and is part of the darkness. He is also in a tag team with Zadlan and is now in singles competition on Raw on GWF.


Tag Team of the Month
Glorious Domination (June 22 and October 14 1978) is an American and British professional Tag Team. they are signed to Smackdown, They are the the GWF Tag Team champions and they are loved by the fans. they were previously on RAW before being traded to Smackdown on the draft after. They are also managed by Dan Masters


Featured PPV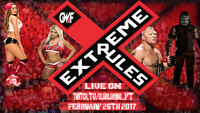 Extreme Rules is the 4th PPV for season two for GWF on 26.02.17 and is a hosted by the RAW Brand


Female Wrestler of the Month
[[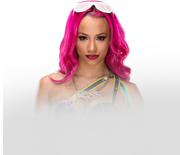 |right|100px|]]
Sasha Banks (jan 22, 1992) is an American professional wrestler. She is signed to NXT and is current NXT Women's champion.


|}
Community content is available under
CC-BY-SA
unless otherwise noted.